Mundra Solar Pvt. Ltd ITI Campus Placement 2022
Adani Solar is the Solar PV manufacturing and EPC arm of Adani Group, a diversified organization in India with a combined market cap of $100 Bn comprising 6 publicly traded companies. It has created world class transport and utility infrastructure portfolios with a pan-India presence.
Adani Solar is India's first and largest vertically integrated solar company that offer products along with services across the spectrum of photovoltaics manufacturing. The cutting-edge technology, with machines and equipments sourced from the best in class suppliers, aim to help in cost leadership, scale of operations and reliability standards as per global benchmarks. Currently, Adani Solar has 3.5 GW of solar cell and module manufacturing capacity, making it in the top 15 global solar manufacturers.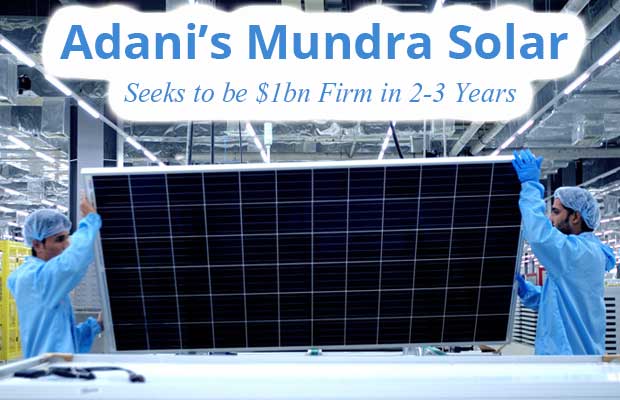 Company Name
Mundra Solar Pvt. Ltd
Job Location
Gujarat
Age Limit
Maximum Age 28 Years
Salary
Rs. 11,547/-ctc pm,
Take Home Rs. 8,785/- PM
Job Type
Fixed Term contract for 1 Year,
after 1 year contract will be renewed based on performance
Increment
After completion of One year each associate is entitled for Rs. 300 to Rs 1,800/- per month based on performance and other parameters.
Other Benefits
a) Rs. 2,000+ PF (Employee & Employer) Contribution will be credited in Employee PF account Monthly
b) Rs. 1,00,000/- Mediclaim Policy coverage for Family (Family means Employee, Spouse and 2 Kids)
c) Rs. 2,00,000/- Personal Accidental Policy Coverage for Employee
d) Free Transportation from Mundra Town to MSPVL Site (Approximately 25 KM one way)
e) Subsidized food available at Plant @ Full Plate Rs. 40/ Unlimited Thali & Rs. 20 Nao Plate.
Accommodation
Self (Employee has to pay). Average Monthly Rental would be Rs. 1000 to Rs. 2000
Career Benefit of joining
at Mundra Solar:
* Working with latest technology on Solar Manufacturing
* Latest Machines & Equipment's
* Multitasking and Varied Trainings
* Annual Appraisal
* Can build career as engineer
Total Seats
200+
Leaves
18 Leaves in a Year as per Factory Act
| | |
| --- | --- |
| Campus Placement Date | 14-03-2022 10:00 |
| Campus Placement Place | CEG, जयपुर तकनिकी शिक्षा भवन, राजकीय खेतान पॉलिटेक्निक कैंपस, झालाना डूंगरी, जयपुर (RTO ऑफिस के पास) |